Golf enthusiastic kids meet every Monday at 5 p.m. from the beginning of May until the end of October at the driving range of GCC Schloss Pichlarn.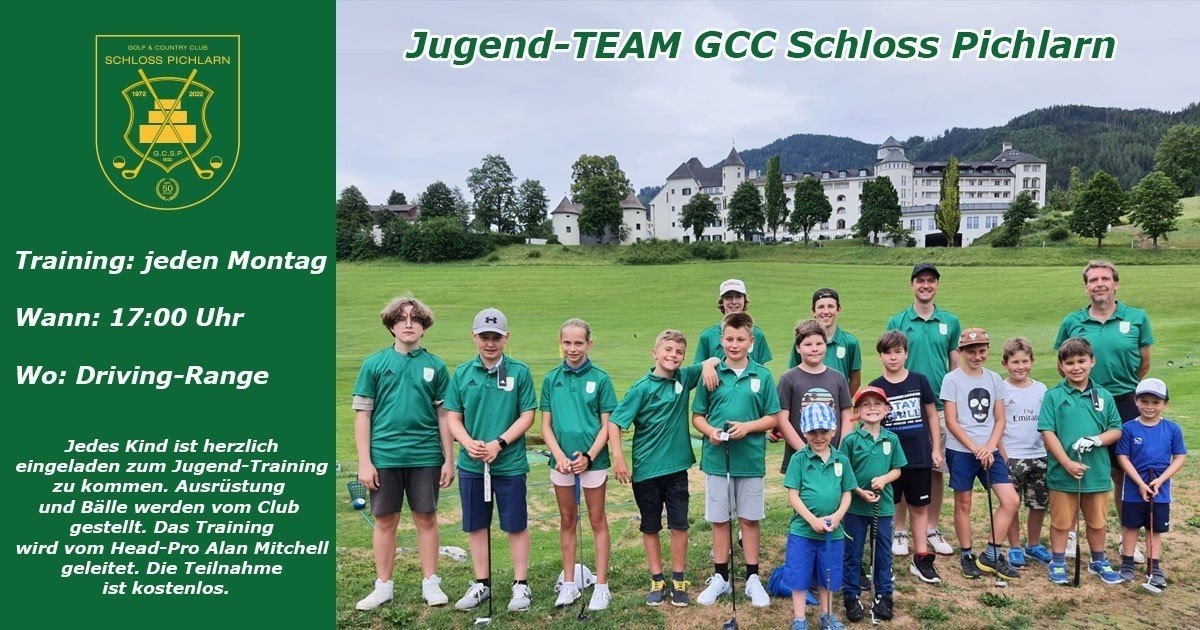 Who can participate?
Children aged 6 – 16
How does it work?
Under the expert guidance of golf pro Alan Mitchell, Herwig Schüller and Christian Ruhdorfer a varied training takes place. The young golfers learn the correct golf swing and the necessary coordination and concentration are also worked on. Of course, fun and games are not neglected.
And the parents?
Parents are also cordially invited – they can hit a few golf balls during the boys' training and compete with their offspring.
Is there also a tournament?
Yes! Before the winter break, there is a big final tournament at the end of each season, followed by an award ceremony.
Would you like to get a taste of golf?
All children are welcome to drop in for a taster session. Golfclub Schloss Pichlarn will gladly provide you with the necessary golf equipment.
Do you have any questions? Please feel free to contact Christian Ruhdorfer (0664/4084270) or Alan Mitchell (0676/9460075).