Restaurant 19 is the enjoyable last hole on your round. Located directly on the golf course, it is a culinary stopover, a place to rest and a meeting place all in one. The spacious sun terrace serves as a favorite spot for sun worshippers and those seeking peace and quiet. In the cozy indoor area you can relax and end the day.
Restaurant 19 is closed for this season. In the meantime, we look forward to your visit to the restaurants of the IMLAUER Hotel Schloss Pichlarn.
And the pleasure?
It is omnipresent!
Many of the products that end up on your plate come from our own farm – such as fresh organic eggs, crunchy plucked lettuces and aromatic herbs. Sweet honey is produced by our industrious bees, which are divided among a total of ten hives in our own forest.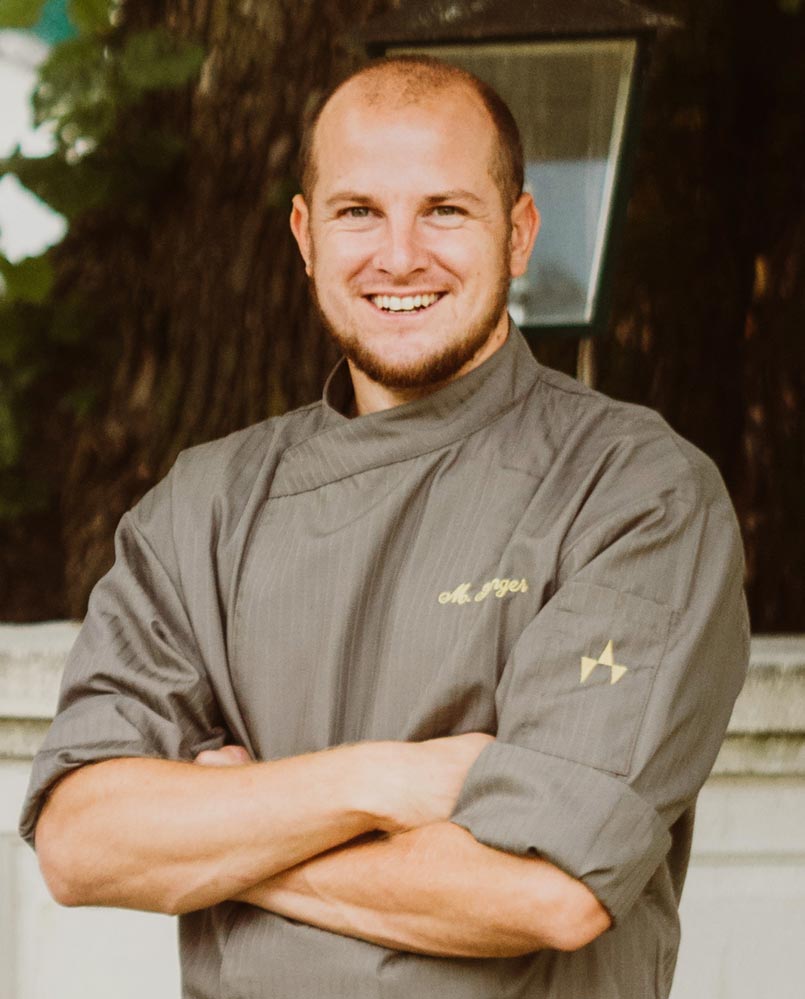 In Restaurant 19, season, region and the products of our estate play the main roles. A down-to-earth inn cuisine with style!
Mario Ilsinger is the face behind the down-to-earth, refined dishes of Restaurant 19. Born in Donnersbach, he continues the philosophy of Gottfried Prall, the executive chef of IMLAUER Hotel Schloss Pichlarn, at the restaurant on the golf course. Connected to the region and the season, refined with many products from our own estate and served with finesse – this is the cuisine of Restaurant 19. Salads and herbs come from our own, 300 m2 greenhouse, and the organic eggs come from the restaurant's own 250 free-range chickens. Honest. Real. Good.